Floorcloth Design: 18th Century Diamond Pattern Floorcloths
Floorcloth Size:8'4"x8'4" ( 100"x100")
Floorcloth Colors: Pearl Essence, Black, Brown Antique Glaze
Floorcloth commissioned for the Historic Blount Mansion, Knoxville, Tennessee The Blount Mansion, also known as William Blount Mansion, located at 200 West Hill Avenue in downtown Knoxville, Tennessee, was the home of the only territorial governor of the Southwest Territory, William Blount (1749–1800). Blount, also a signer of the United States Constitution and a U.S. Senator from Tennessee, lived on the property with his family and ten African-Americans. Along with Blount's residence, the mansion served as the de facto capitol of the Southwest Territory, and in 1796 much of the Tennessee Constitution was drafted at the mansion. Tennessee state historian John Trotwood Moore once called Blount Mansion "the most important historical spot in Tennessee."
Floorcloth in Progress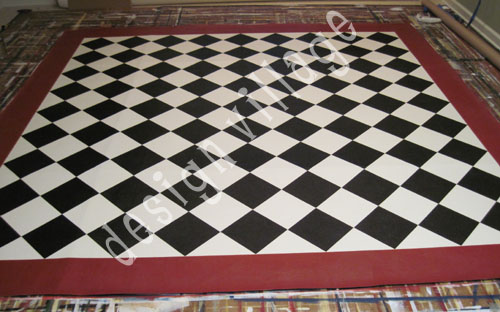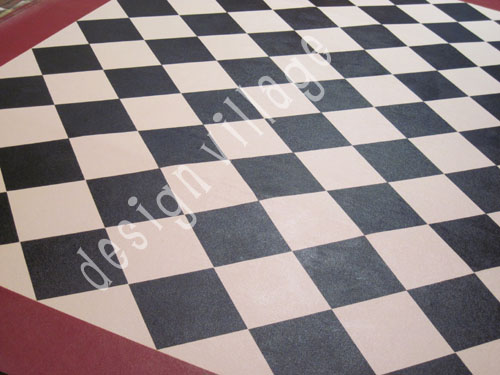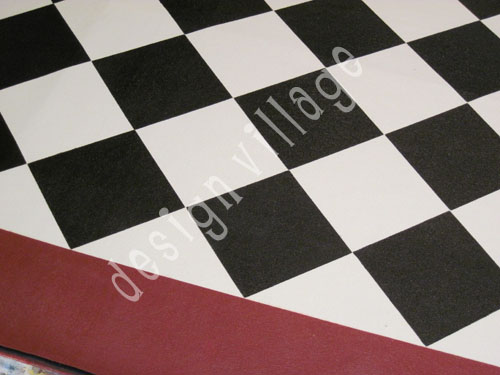 Floorcloth after folding the edges
and applying the glaze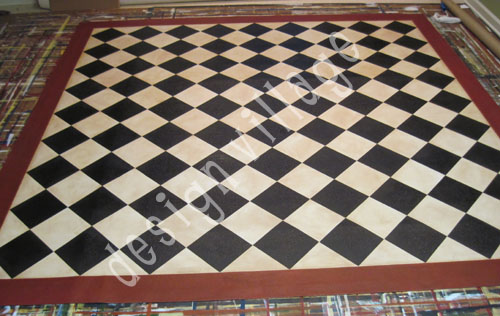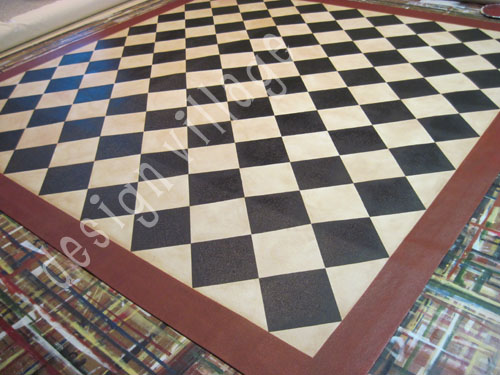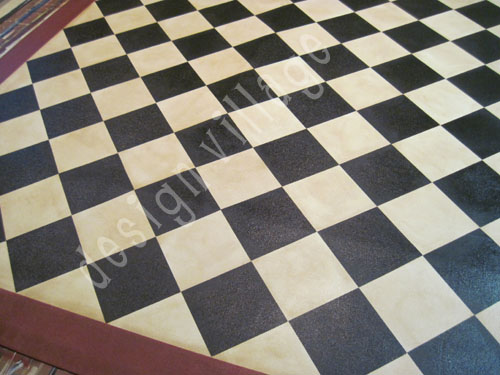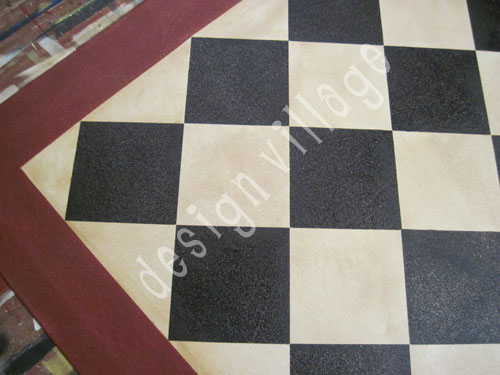 In Situ