How to Unroll Your Large Floorcloth
Please follow the Use and care instructions to unpack your floorcloth.
Here are six easy steps to unroll your large floorcloth.


Step 1
Before unrolling you are advised to put the rug gripper at the desired position.
After unrolling from the package the floorcloth will lay top side facing down.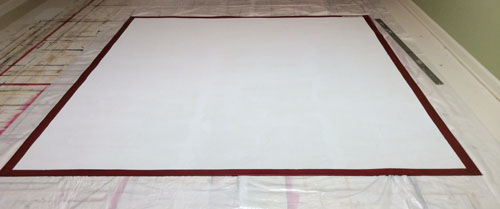 Step 2 - Front view
Hold one edge of the floorcloth and bring it to the other edge.
Make sure not to step on the fold.

Step 2 - Side view

Step 3 - front view
Roll the floorcloth loosely from the folded side

Step 3 - Side view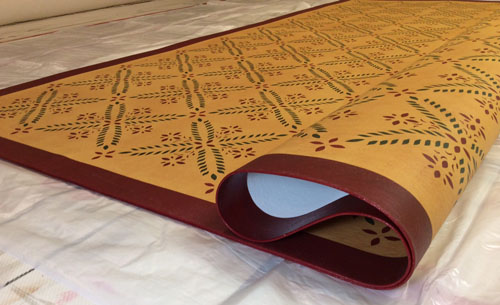 Step 4 - Side View
Repeat until the floorcloth is completely rolled as shown.
At this point you should adjust the floorcloth along the rug gripper.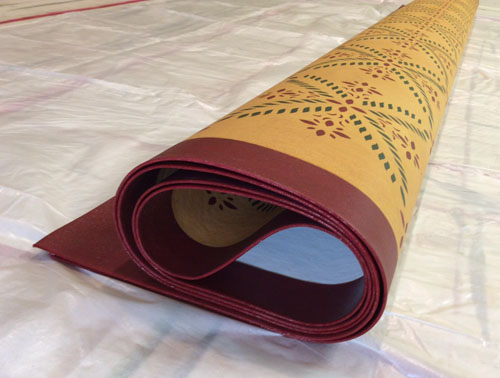 Step 4 - Front View

Step 5
Roll entire floorcloth one more time till you see the edge of the floorcloth in front of you.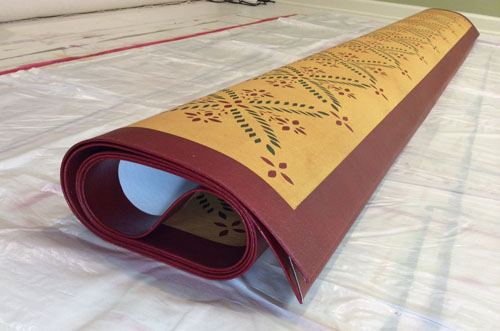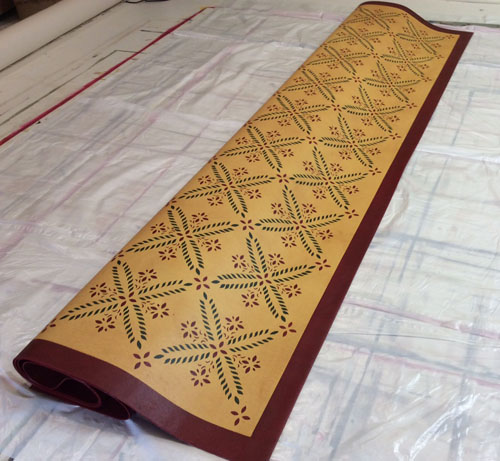 Step 6 - Side view
Start pulling the edge gently towards you until the entire floorcloth is flat.